R-wheels Cruiser 70D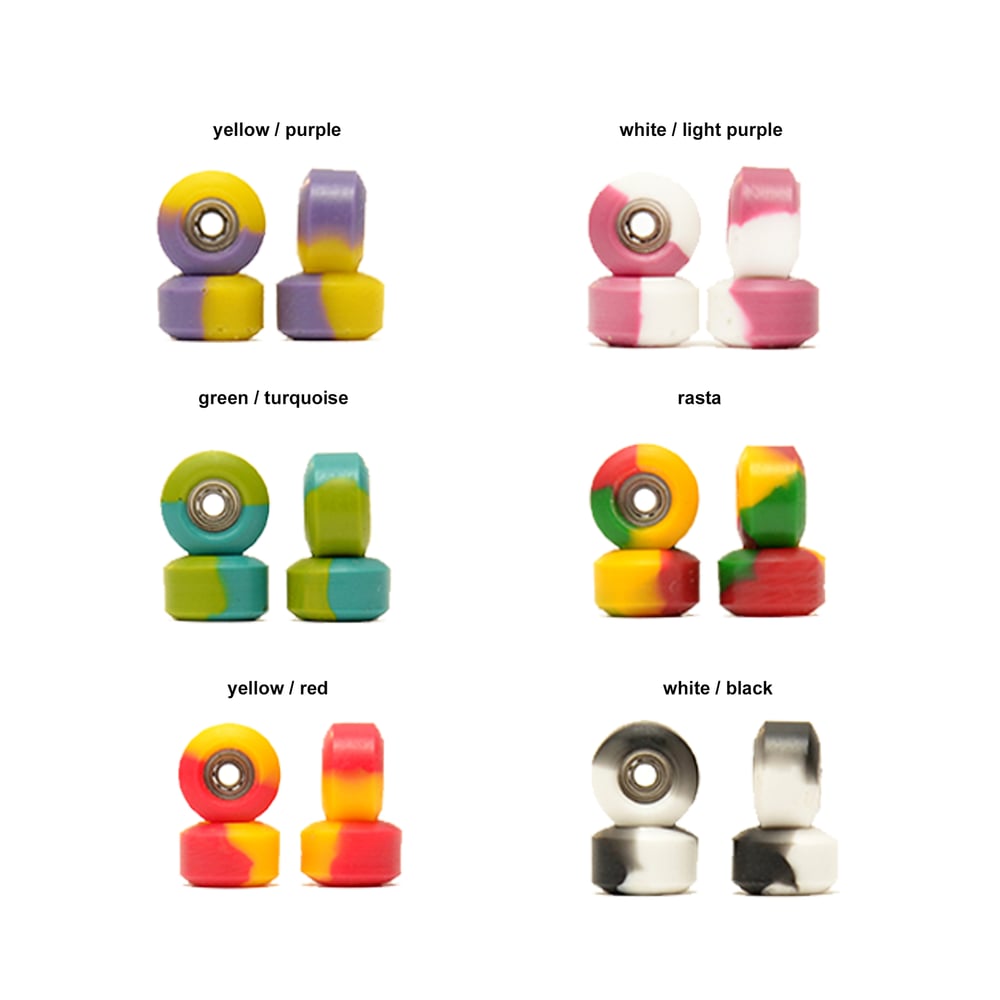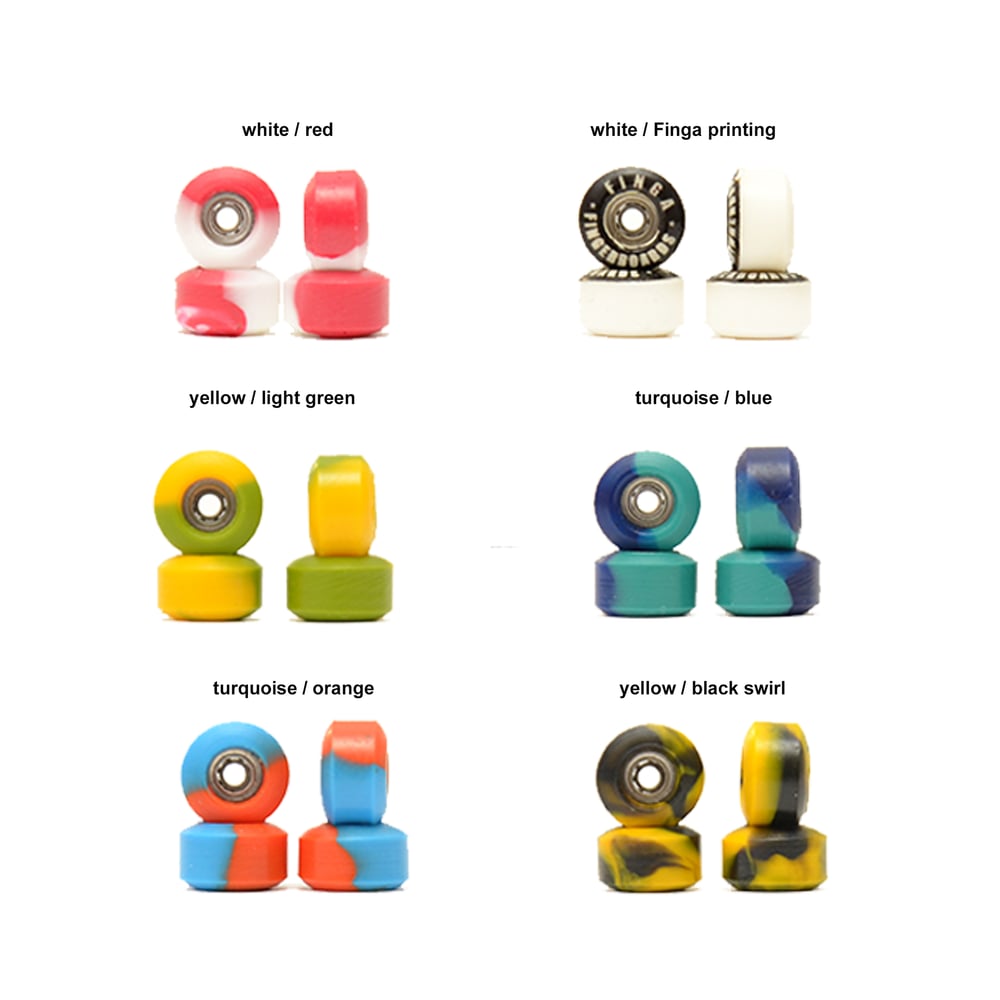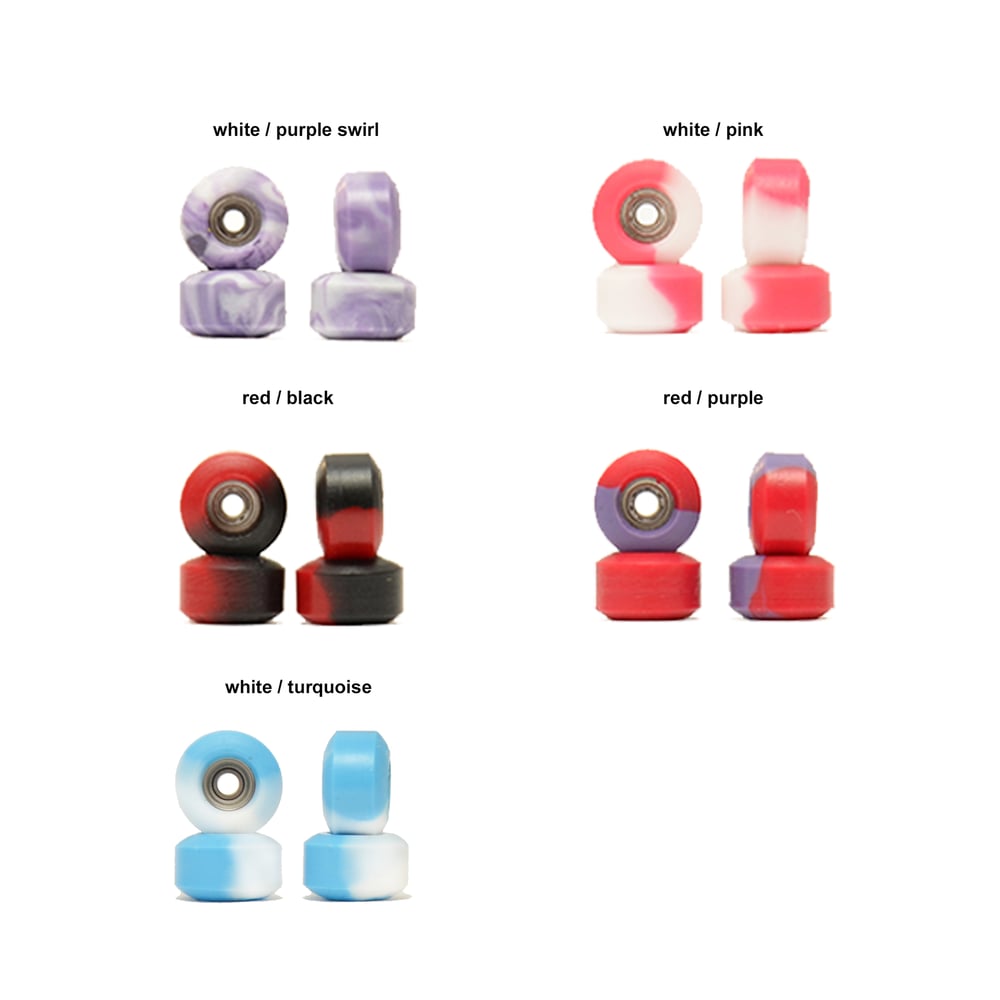 Professional fingerboard wheels from Indonesia - Bali. These wheels definitely make your day nicer when you see their nice colors and performance! Made from urethane with perfect bearing lock system - the bearing is bordered from each side so it is nearly impossible to remove the bearing using normal force. ABEC11 bearings keep the wheels spinning super smooth with long lifetime.
Diameter 7,5mm and width 4,5mm keep the wheels very universal for indoor and outdoor shreding too. 70D hardness. Fits all trucks.
Package includes 4 wheels and stickers.