Finga Graphic complete 34mm advanced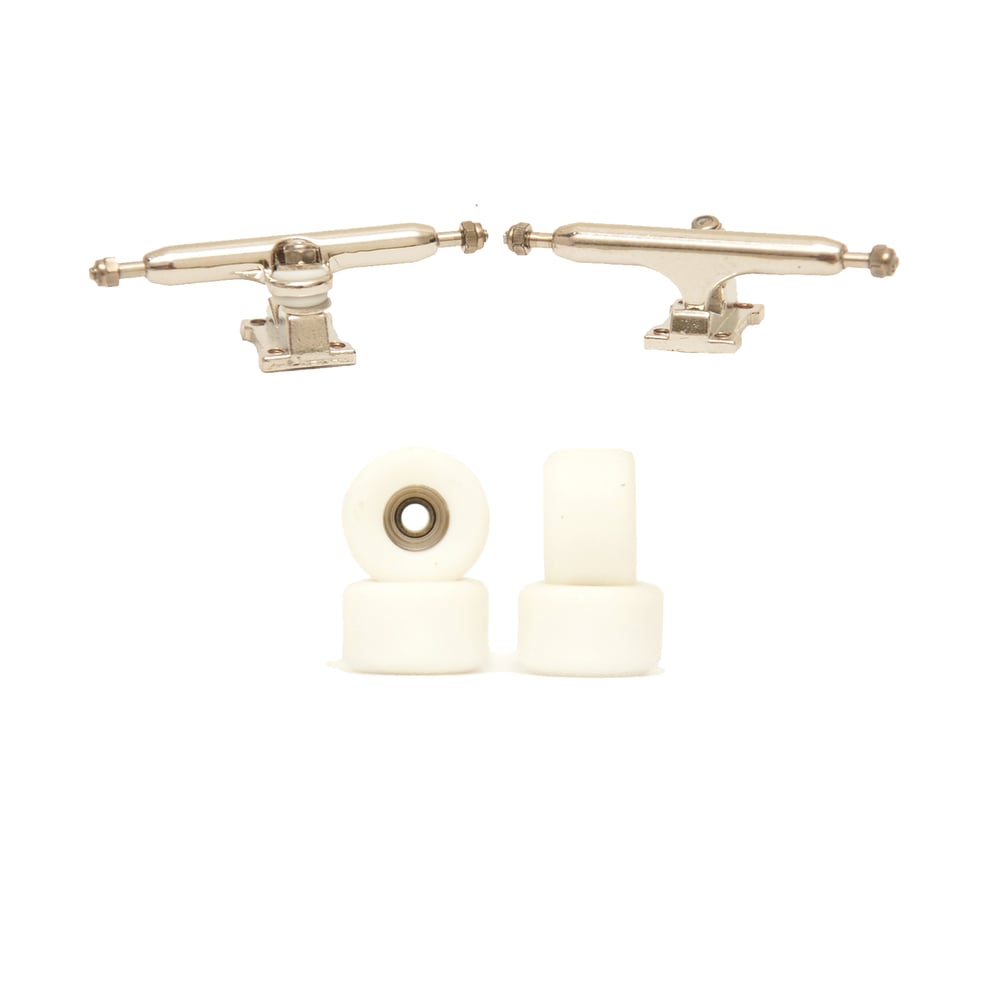 Hot news for big boys lovers! Limited edition of 34mm Finga decks. Comes only in setups.
Advanced complete setup with 34 mm graphic board for a great price. 34mm wide Solid Axle trucks with lock nuts, teflon bushings which offer a possibility of tilting trucks and professional urethane R-Wheels 65D bearing wheels which gives you super smooth ride and realistic grip. R-wheels Bowl shape perfectly fits the board size.
Package includes:
1x Finga deck Design edition 34 mm width
1x Solid Axle trucks (including 8 screws and 6 nuts) 34mm width - silver color
1x tool
1x set of R-Wheels Bowl bearing wheels (4 pcs) - white color
1x FBS Extra Smooth tape
Delivered dismounted.
It is possible to assemble the fingerboard for free on request (in orderform notice).
Handmade in Czech republic.