Finga Graphic complete advanced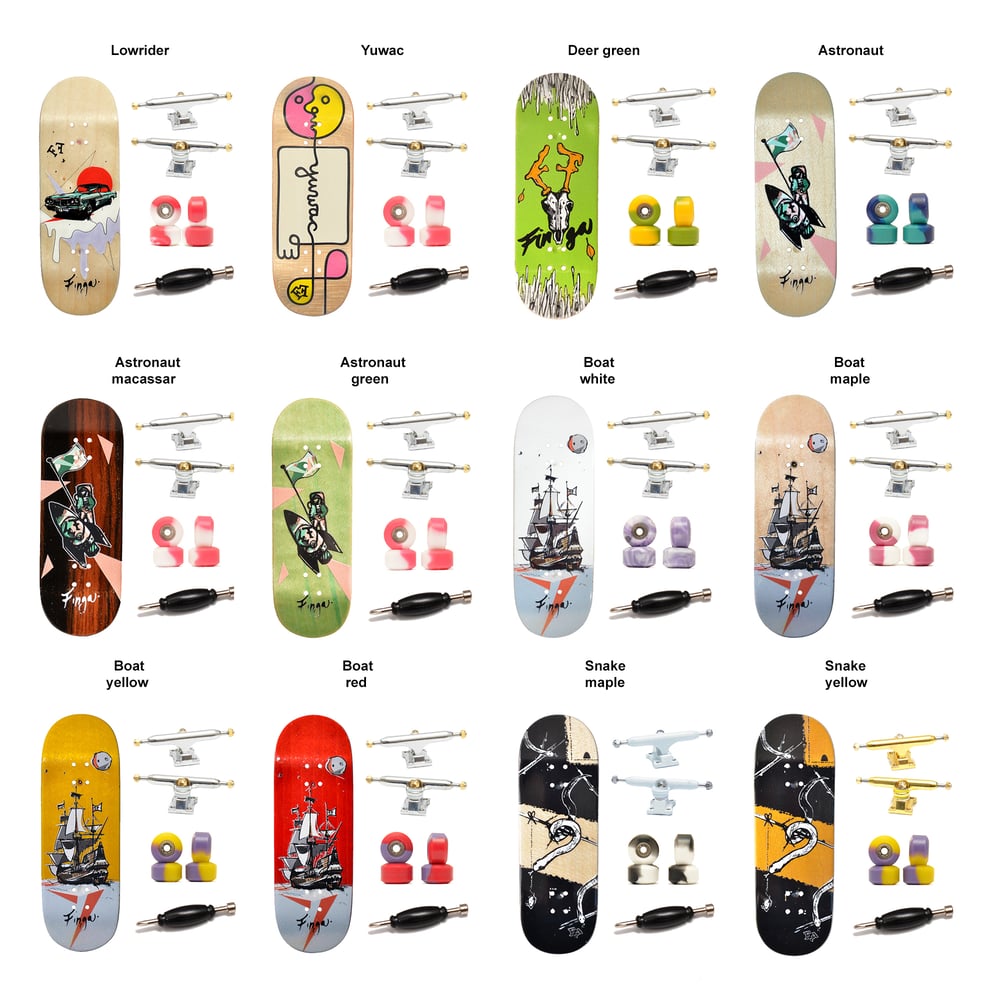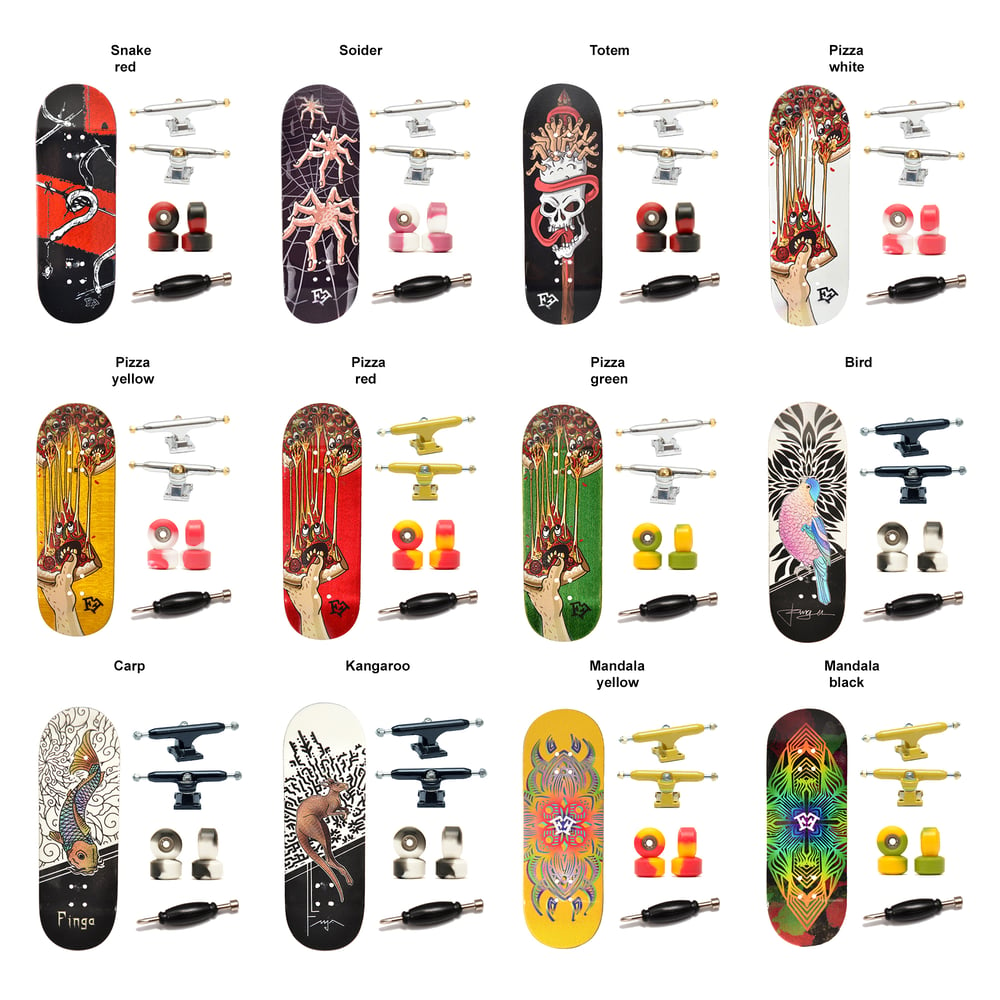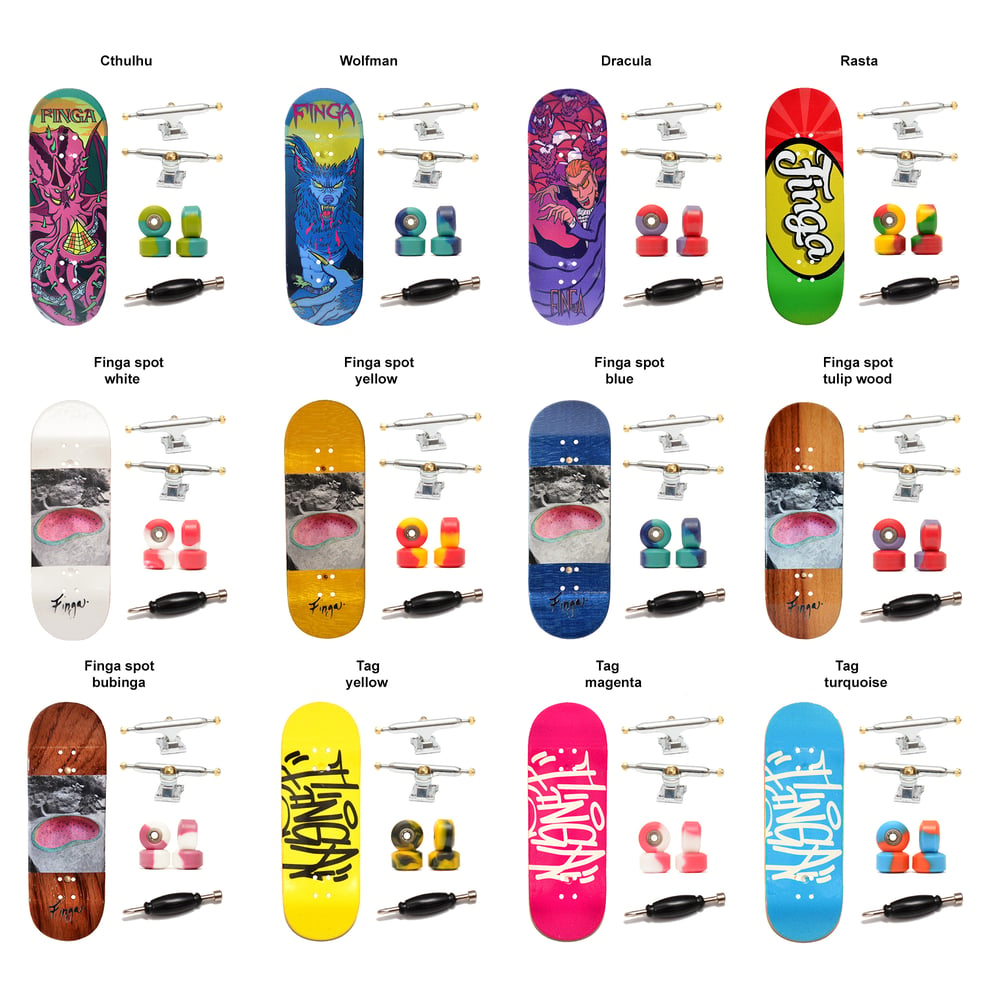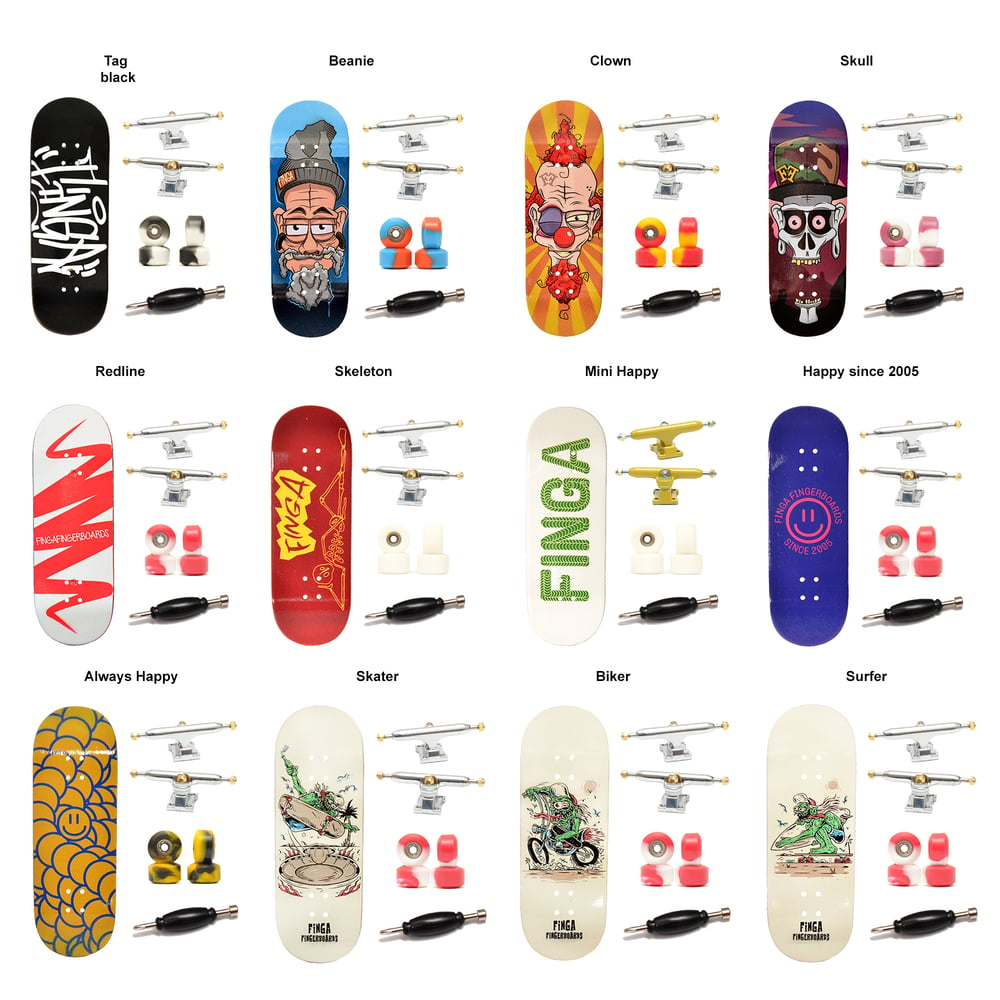 Advanced complete setup with 33 mm graphic board for a great price. Solid Axle trucks with lock nuts, teflon bushings which offer a possibility of tilting trucks and professional urethane R-Wheels bearing wheels which gives you super smooth ride and realistic grip.
Package includes:
1x Finga deck Design edition 33 mm width
1x Solid Axle trucks (including 8 screws and 6 nuts) 32mm width - color as shown in product photo
1x tool
1x set of R-Wheels bearing wheels (4 pcs) - color as shown in product photo
1x FBS Extra Smooth tape
Delivered dismounted.
It is possible to assemble the fingerboard for free on request (in orderform notice).
If you don't like the color combination of trucks and wheels, you can specify your own combination in orderform notice.
Handmade in Czech republic.