Finga Graphic Oldschool board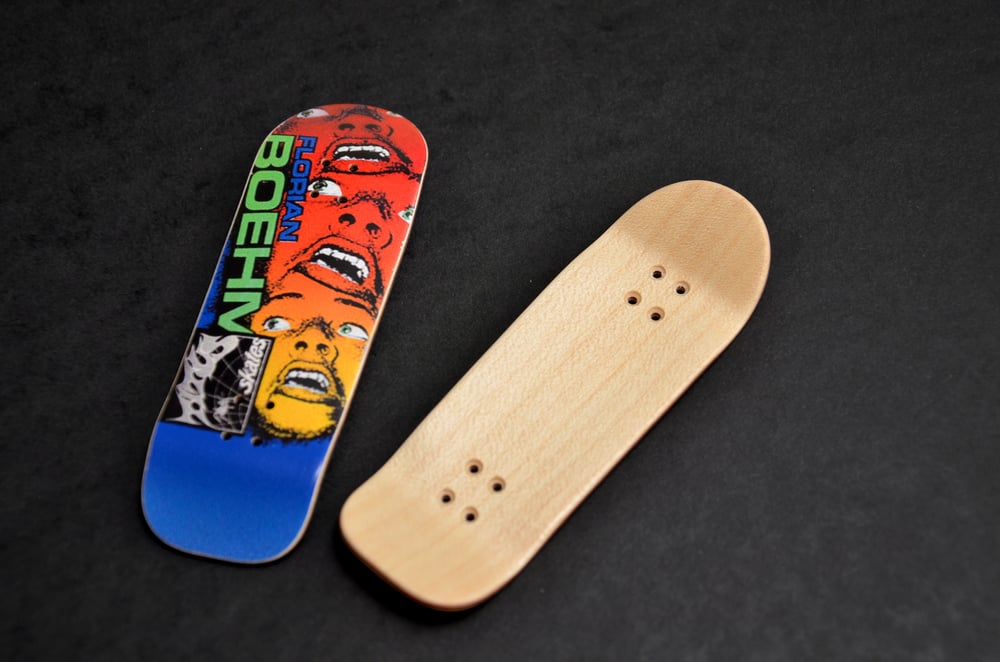 Totally tuned and unique shape inspired in skateboarding roots in 1988. Nose is slightly spiky and tail has more square lines. Master piece for bowl and vert lovers but also for street riders who prefer chilled non technic tricks. Board width is 33mm. Thanks to Jan Bouček who helped us to develop this shape, author of Euroskate '88 skateboard book.
These boards have realistic wear down graphic, which is lacquered, resistant but the graphic scrapes after some time of sliding to the colored bottom ply under the graphic.
This board comes in Finga SLIM edition which is light, thin and flexible, is made from 5 plies in special combination of Czech and American veneers. The deck is characterized by precise hand-made surface sanding and perfect finishing. Well lacquered surface support resistance of the deck. Holes for trucks are perfectly drilled and compatible for all kinds of trucks.
Package includes a Finga deck SLIM Oldschool edition and a sheet of FBS Extra Smooth tape.
Handmade in Czech republic.