Finga Graphic board 33mm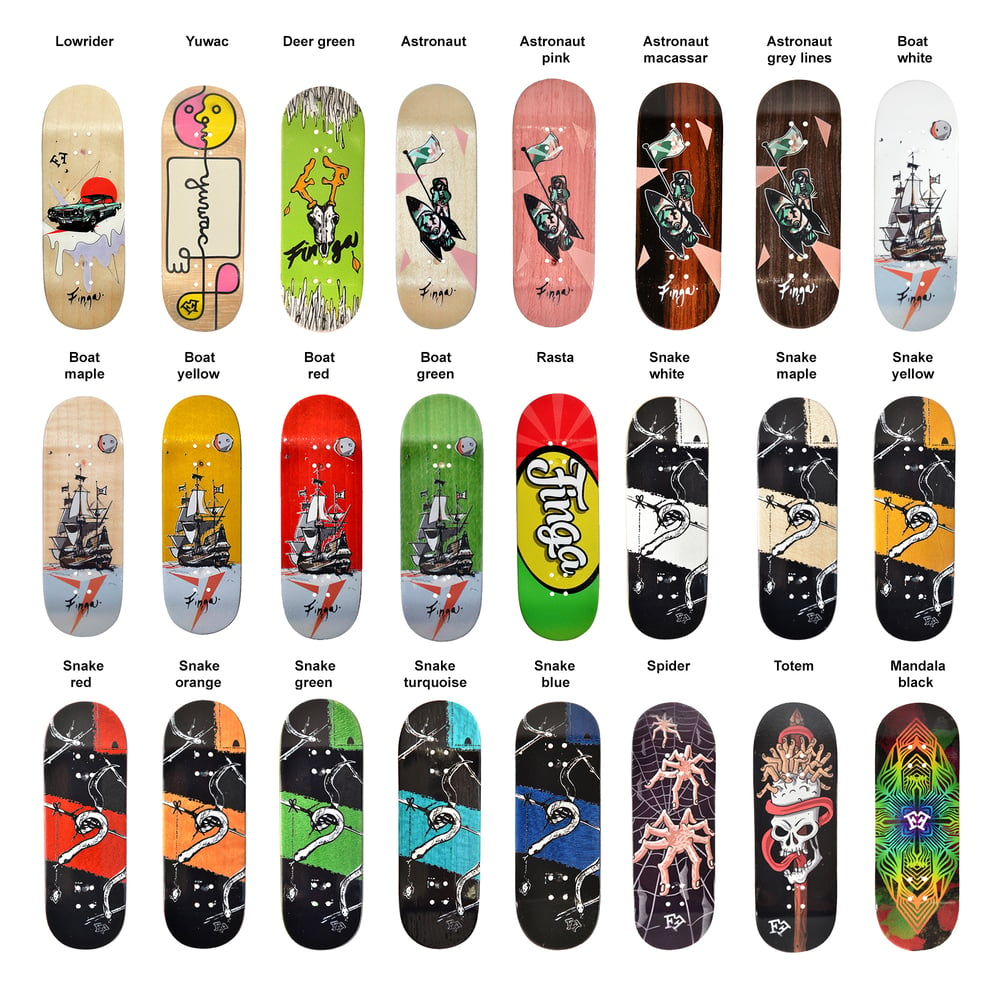 For our 10 years anniversary, we come with a result of long-time development. This new printing technology reduces the weight of the board a lot and gives it maximum pop. These boards have realistic wear down graphic, which is lacquered, resistant but the graphic scrapes after some time of sliding to the colored bottom ply under the graphic. Exactly like skateboards.
The New shape which is lower, suitable for beginners, also for advanced riders and has bigger nose than tail like on skateboards. Plus we tested here a new glue, which saves needed flexibillity of the board, but gives it more resistance! Nowadays very favourite 33 mm width gives you maximum control of your board while flipping.
New Finga SLIM is much lighter, thinner and flexible than the previous generations and it gives you a chance to perform better with this deck! The deck is made from 5 plies in special combination of Czech and American veneers. The new Finga SLIM deck is characterized by precise hand-made surface sanding and perfect finishing. Well lacquered surface support resistance of the deck. Holes for trucks are perfectly drilled and compatible for all kinds of trucks.
Package includes a Finga deck SLIM Design edition and a sheet of FBS Extra Smooth tape.
Handmade in Czech republic.